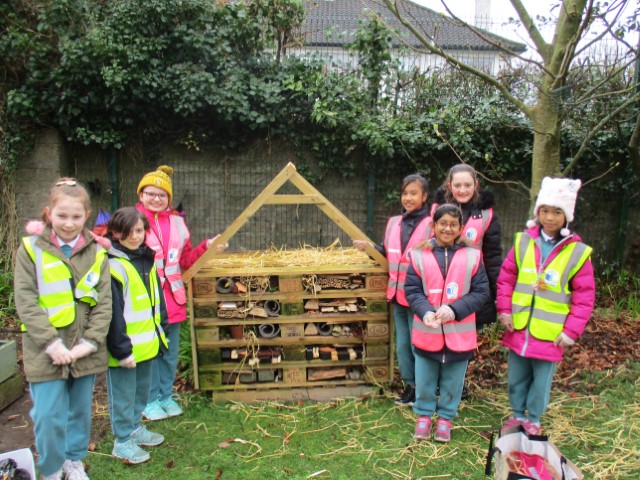 Green School
Our school is currently working on our 5th Green Flag which looks at Biodiversity and increasing awareness of the importance of native plants, animals and habitats.
We are also working hard to maintain the previous efforts made to attain our first four flags.
Litter and Waste
Energy
Water
Travel
Every week a checklist is completed by each class and below are some of the job titles.
Bin Buster
Door Dude
Projector Protector
Light Lady
Window Warrior
Tap Turner
We would like to acknowledge the ongoing dedication of our green school committee, comprising of pupils, parents and teachers.