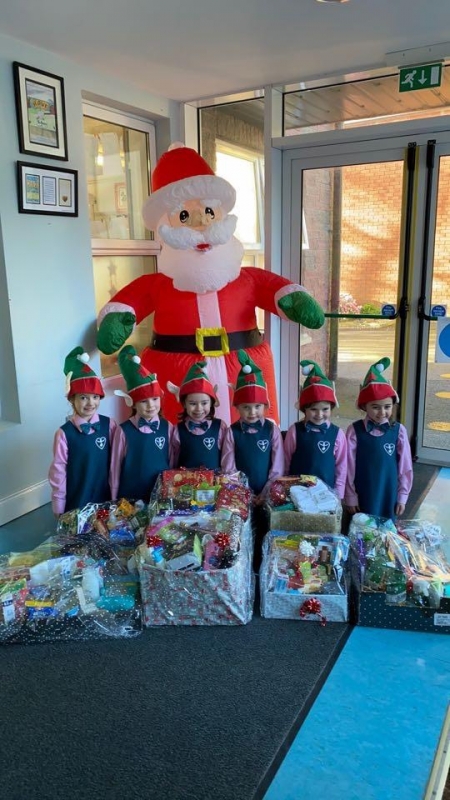 Christmas Hampers for Penny Dinners
The girls were involved in bringing food and toiletries to school to donate to Cork Penny Dinners for Christmas.
31 large hampers were delivered to Golden's Post Office, Leesdale, Model Farm Road on Friday morning and will be subsequently transferred to Cork Penny Dinners.
It was a great learning experience for all the children from Junior Infants to Sixth Class, raising awareness for those less well-off, but also in the preparation of the Christmas Hampers.
The girls worked like Santa's elves, selecting items for each individual hamper and carefully packing and gift-wrapping all 31 hampers in time for Christmas.