Montessori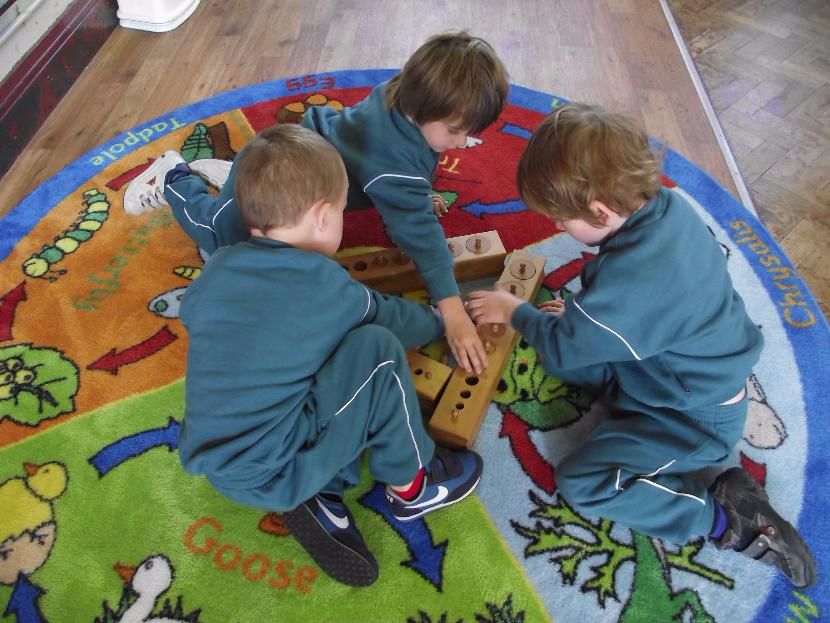 The importance of early years learning cannot be underestimated and this is the driving force behind Montessori an Spioraid Naoimh.
Montessori Scoil an Spioraid Naoimh has been operating for the past 11 years. It is located in a bright, spacious and well equipped classroom on the ground floor in the girl's school.
Montessori Scoil an Spioraid Naoimh prides itself on being a highly qualified educational preschool. Teachers have a BA in Montessori Education and a Post Graduate Diploma from Mary Immaculate College. The ethos, which runs through the classroom is to help each child develop and sustain a love for learning. This is done through a diverse range of Montessori materials and activities.
Every child that attends Montessori an Spioraid Naoimh is nurtured and cared for in a friendly caring environment. This is deeply important to the teachers and the school.
Children from approximately two years nine months (fully toilet trained) to school going age are catered for in the Montessori. The opening hours are 8.50am – 11.50 pm, five days per week with one session running daily.
Please be advised, Montessori an Spioraid Naoimh is a feeder school for Scoil an Spioraid Naoimh Cailíní and Buachaillí.
Montessori an Spioraid Naoimh are participating providers of the free preschool year (ECCE) and are registered members of Early Childhood Ireland.
For enrolment information please contact the school secretary Ms. Anne Cummins.
Further Reading: