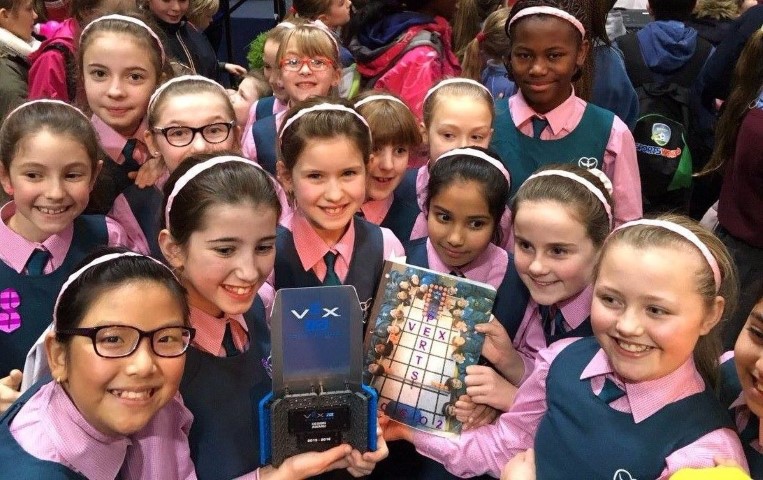 Vex Robotics
Vex IQ Robotics
In 2014, Scoil An Spioraid Naoimh Cailíní was invited to take part in the first ever Irish Primary Schools Vex IQ Robotics Competition. This competition gave the pupils a chance to build, drive and programme a robot, as well as completing a research project on an assigned STEM subject. It was an amazing opportunity and we were very enthusiastic to start.
Our first task was to pick a team of pupils and make a team name. We chose The Vexperts. Next we needed to build the robot. This was very enjoyable and every member of the team helped out. Once the robot was built, it was time to divide and conquer. The pupils divided into groups and took on a variety of responsibilities, including reporting on the team's progress, programming the robot autonomously using ModKit and practicing their driving skills with the remote control for the Skills Challenge.
We participated in the first All-Ireland Vex IQ Robotics Finals in CIT in January 2015 and were highly commended for our work.
We took part again in 2016 with a new team of Vexperts and won the overall Design Award for our robot design, Engineering Notebook design and presentation and the competition display. It was a great achievement for the 21 pupils that took part.